Social Memberships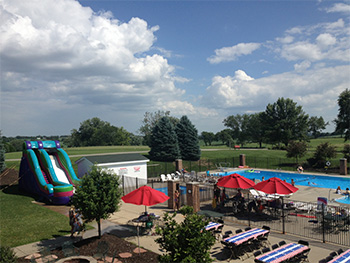 Social Members have full access to our Junior Olympic Swimming Pool. Locker rooms and inside, air conditioned lounge area are both available as well. Our social members are able to enjoy all Non-golf Club sponsored events including our most popular Summer Bash and Fireworks show around the Fourth of July.
Social Membership at Platteview has its privileges!
Use of Facilities
3 Golf Play Passes per year at guest rates; may bring 
guests.
Non-Golf Event Participation Eligibility
15% Discounted Pro Shop Merchandise
Jr. Golf Participation Eligibility
No food and beverage minimums
Pool side services
Charging Privileges
Discounted Rental Rates for your private parties
Life Jackets and Floatation devices are allowed
Facility:
Olympic sized pool with diving board
Baby pool

Fire Pit

Lockers and Restroom 

Air conditioned lounge on pool level

Snack Bar

On-site Bar & Grill with pool-side service
Spacious deck and patio area to relax

Player's Grille (appropriate attire required)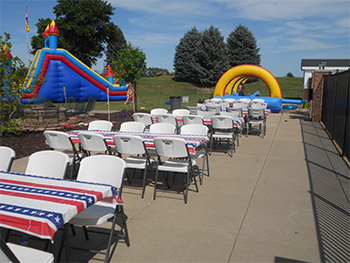 Pool Hours of Operation
Memorial Day through Labor Day Weather permitting
Mondays: Closed
Tuesday-Sunday: 11am-8pm
**Reminder: All Food and Beverage items must be purchased through the club**
Social Membership Pricing
No Initiation Fee $500/Year for the entire Family
Optional Social Member Services
Pool Guest Rates-$4/guest
All guests must be accompanied by and member and check in at the snack bar on the pool level.
Locker Fee-$40/year
Lockers are available for men and women. If you would like to reserve a locker just call the Pro Shop. Lockers are reserved on a first-come first-serve basis.
Golf Lessons
For players of all skill levels and juniors. PGC's expert golf professional teaches four basic lesson types: Private, Group, Video, and Playing. Contact our Head PGA Professional Jon Moore at 402-291-5927 regarding golf lessons and rates.
Junior Golf Camp
Get your kids involved in a sport for a lifetime. Camps start in June. Call the Golf Shop for further info 402.291.5927
Download Swimming Pool Rules and Conduct
Complete our membership information request form for more information on memberships at Platteview Golf Club!